< BACK
The Legends of Golf at Wakonda
written by Guy R. Cook
The legends of golf have played the sloping fairways and elevated greens of Wakonda since our Club's inception. Starting the first season of 1922, with George Duncan, winner of the 1920 Open Championship, in July and later Walter Hagen in September, himself the winner of 11 professional Majors, including four Open Championships, and continuing over the years with Ben Hogan, Gene Sarazen, Patty Berg, and Babe Zaharias, just to name few. More than 60 other Major champions have played Wakonda.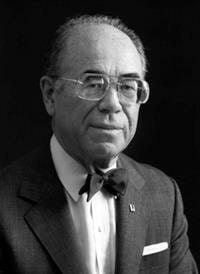 In the 1970's, Wakonda member, John Ruan, one of Iowa's own business legends and powerful civic leaders who helped transform Des Moines, began a lofty goal to find a cure for multiple sclerosis. Driven by a firsthand knowledge of the illness, his wife and daughter both afflicted, Ruan sponsored the MS Charity Golf Exhibition, the largest MS charity fund-raising event in the United States, to be held at Wakonda each year and for nearly two decades thereafter. With the money raised from the event, Ruan funded ongoing research at Rush-Presbyterian-St. Lukes MS Clinic in Chicago, Illinois, and donated more than $2 million to establish a center to care for MS patients in Des Moines.
The Ruan/MS Charity Golf Exhibition was chaired by prominent businessman and chairman of the Iowa MS chapter, Mel Straub, who was charged with bringing the golf legends to Wakonda.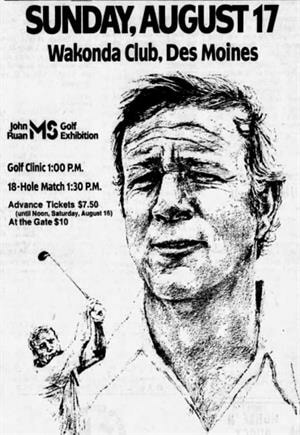 The first modern day legend to tee it up at Wakonda for the Ruan/MS Charity was the "King," Arnold Palmer, in 1975, followed by the "Golden Bear," Jack Nicklaus, in 1976.
More than 20 other major champions appeared in these events over the years at Wakonda, including: Johnny Miller, Lee Trevino, Raymond Floyd, Gary Player, Hal Sutton, Andy North, Nancy Lopez, Ben Crenshaw, Curtis Strange, Lou Graham (who scored a hole-in-one on 9 and won a car), Ken Venturi, Hale Irwin, Craig Stadler, Tom Watson, and Greg Norman.
The invited pros would play a round at Wakonda with the club pro, top amateurs, and usually put on an exhibition or hold a social. Thousands witnessed these remarkable events at Wakonda.
On a "steamy" August 17th day, Palmer, then 45, and golf's first millionaire, who piloted his Lear jet to Des Moines, played Wakonda. Just a few months earlier in April, a week after a memorable Masters win by Jack Nicklaus, Palmer won the Spanish Open in "dramatic fashion". In May he won the Penfold British PGA at Royal St. George, eagling the 14th hole to take control. A month after playing Wakonda, Palmer served as the U.S. Captain for the Ryder Cup, leading the Americans to a 21-11 victory at the Laurel Valley Golf Club in Pennsylvania.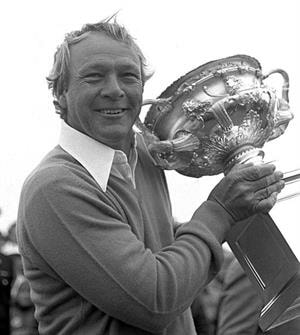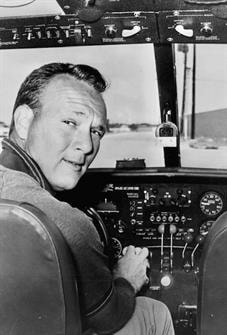 Although Palmer wasn't familiar with the Wakonda course, "scratch" golf members Bill Warner and Robbi Pomerantz mapped it for him. Warner shared lugging Palmer's bag, with Palmer saying, "I hope you don't mind a few extra clubs." (Palmer's bag reportedly had 22 clubs, including three putters, two drivers, two pitching wedges, and two sand wedges).
Palmer strayed over par only twice, once on hole 2, where his eight iron carried over the green and hole 10, where he needed three to get down from the fringe. Palmer hooked his tee shot on hole 13 into the woods, but managed to save par, saying, "That's the only one I didn't hit where I wanted it." Palmer's longest putt was a 30-footer for birdie on hole 9. His other birdies came with a 5-footer on hole 8 and tap-in on hole 15. The gallery watched Palmer "boom drives that seemed close to 300 yards."
Palmer shot a 35/36 for a 71, two shots better than Wakonda club pro Jack Webb, and six shots ahead of Roger Padgett, of Des Moines Golf, and the first recipient of the Arnold Palmer full scholarship at Wake Forest. Padgett sprayed his tee shot on hole 1 into the gallery and caught a tree with his second shot before settling down on hole 2.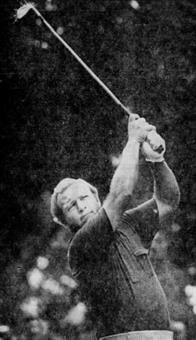 Palmer said after the round the only thing he was not happy with was his putting and the "heat." Palmer remarked, "It was a little bit hot out there," as he, "sipped a beer and smoked a cigarette, before heading to the shower," (he quit smoking on the course a year earlier). Palmer was pleased with the large turnout and money raised for charity. He gladly took time to sign autographs for the many spectators and members of "Arnie's Army" before he departed.
In future newsletters, the memorable rounds of other golf legends who played Wakonda will be profiled, including the 1976 round of Jack Nicklaus.